GROUP INTERNAL AUDITOR (M/F)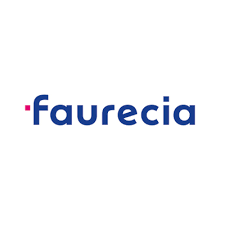 Veröffentlicht am:
Dienstag, 19. Dezember 2017
Gewünschtes Eintrittsdatum:
Zum nächstmöglichen Zeitpunkt
Beschäftigungsart:
Feste Anstellung
Jobbeschreibung:
"Technical Perfection and automotive passion" is what defines Faurecia. We design, engineer and provide the best in technology, systems and services for automobile makers in every major market on all five continents. If you share our ambition for technical perfection and our passion for all things automotive, Faurecia has a career for you.
"Faurecia, a driving force…for your professional growth."
Faurecia Group Internal Audit (GIA) is looking for a Group Internal Auditor for its North & East Europe region, who will be located in Hagenbach, Germany. The region covers Belgium, Germany, The Netherlands, Poland, Czech Republic, Slovakia, Hungary, South Afrika and Turkey.
GIA is a group function, which directly reports to the CFO of Faurecia Group. GIA covers all entities of Faurecia Group worldwide. GIA executes internal audits in accordance with the internal audit plan approved by the Board of Directors and the Audit Committee of Faurecia Group.
The mission of Internal Audit is to provide an independent, objective assurance and consulting activity designed to add value and improve the organization's operations. Internal Audit aims to help the organization accomplish its objectives by bringing a systematic, disciplined approach to evaluate and improve the effectiveness of risk management, control, and governance processes.
GIA performs various types of audit engagements including financial, operational, IT, and compliance audits. Audit engagements can cover a legal entity, a group wide process, an R&D center, a production plant or a central function.
The main tasks of the Group Internal Auditor include the following:
Plan an audit engagements
Perform fieldwork onsite
Determine if processes and controls are adequate and operate effectively, efficiently, and in compliance with company policies and rules
Identify areas of non-compliance, potential risk, and opportunity for efficiency enhancement
Agree upon action plans to remediate risks
Provide independent assessment to management
Follow up on action items to determine if they were adequately implemented
The Group Internal Auditor will acquire a good understanding of Faurecia Group objectives, the organization and processes. The Group Internal Auditor will have high exposure to senior management of Faurecia Group. After approximately three years, the Group Internal Auditor could either be promoted with GIA, for example, to a Director of a region or to a managerial role within Faurecia Group in Germany or abroad.
The ideal candidate will have/be:
Master degree in Finance, Accounting or Controlling  
Minimum of two years of professional experience in the internal audit function of a multinational company
Willingness to travel within the region up to 60% on average
Professional certifications are a plus, for example, CIA, CISA and CFE
Excellent communication and analytical skills
Fluency in English
International and intercultural mindset
Self-starter